H I S T O R I C A L
C O S T U M E
I N T E R P R E T A T I O N
Costume design: olmedam
Photography: Lieke Koopmans
This costume consists of a doublet and a trunk hose. It reinterpretes a suit ensemble from 1530s Spain with elements from the late 16th century.
Traditionally trunk hoses are attached to the doublet. In this case it is attached to a short-sleeved shirt worn underneath and inspired by 1950s womenswear, thus reimagining an overall of the time. It was hand-dyed using natural pigments.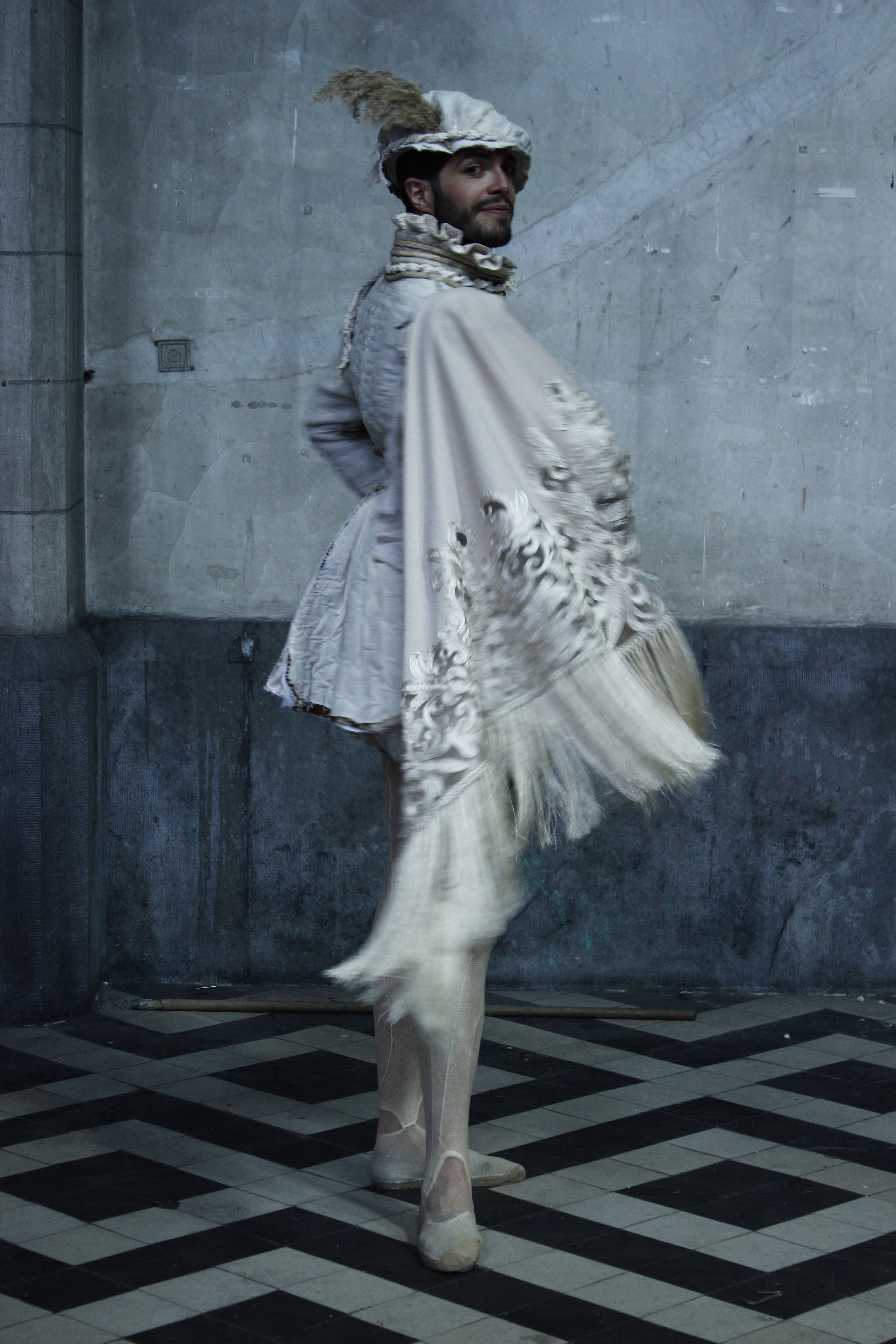 The doublet is entirely backed with a layer of synthetic woollen cloth fixed to the outer layer by hand.


The seams are exposed offering a rougher look to the ensemble which is delicately embelished with various sorts of trimmings.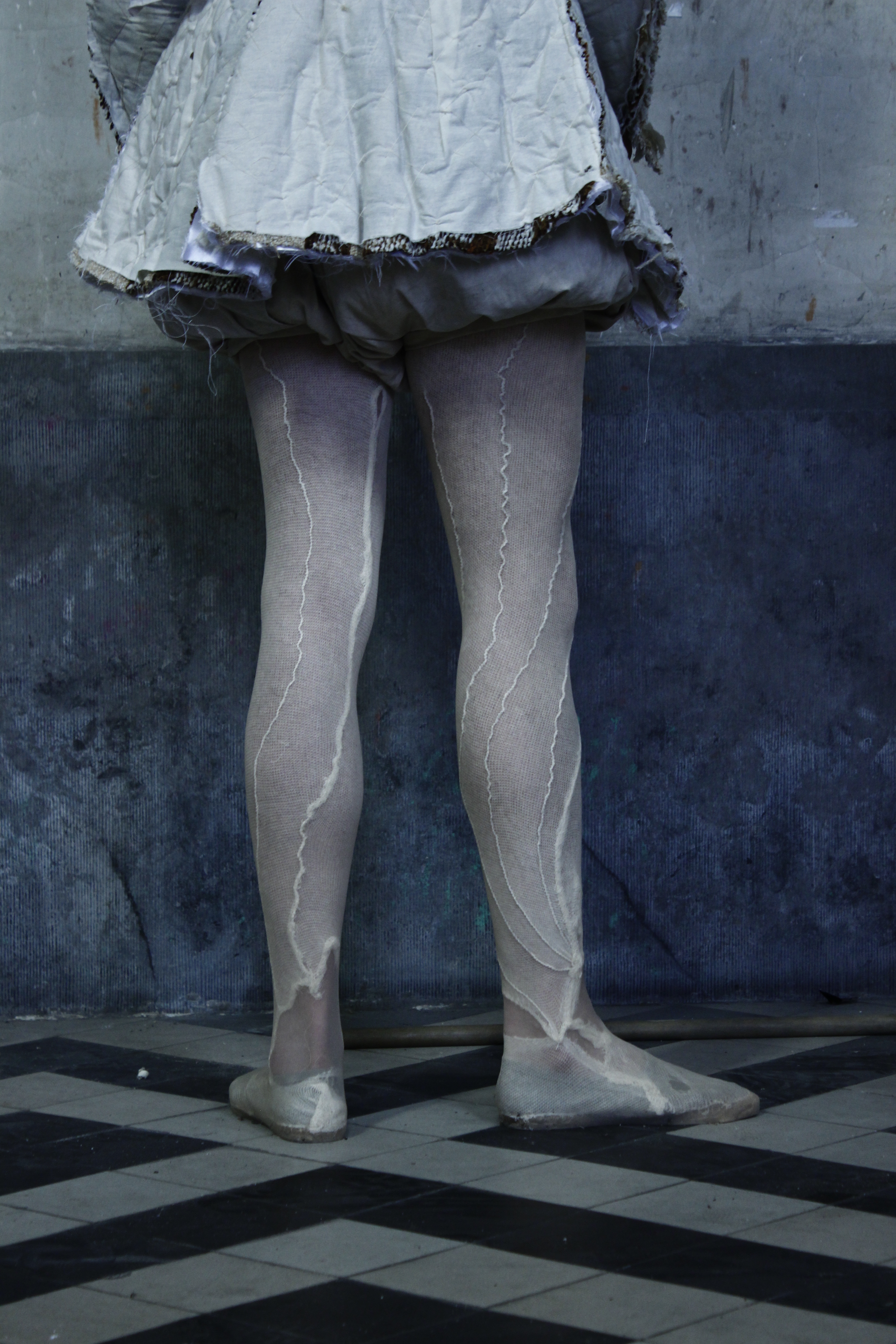 The ensemble is finished with stockings over espadrilles and a hat adorned with sun-dried reed leaves and a Spanish mantilla.