fashion

+

awareness

+

participation
RESIGNIFY | Textiel Museum Tilburg & BANK15
Winner design of Long Live Fashion! Competition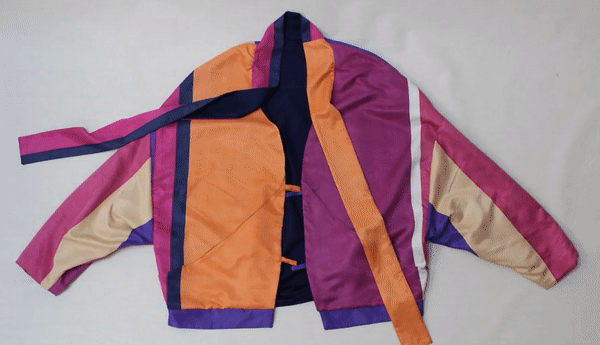 This design is based on a bomber jacket. Miguel designed a pattern to create a

multifunctional jacket

made from discarded textiles.
The jacket has a durable closure made from textiles. There are no buttons or zippers involved that make the textile harder to recycle in the future. "

Miguel's design is multi-purpose and all-encompassing

" says Marieke Flips.
"

It can be worn inside out, it can be worn upside down, it is unisex and for all ages

." Suzan Rüsseler (curator of the TextielMuseum) adds: "This design is genius in its simplicity. You can create a modest basic jacket with it or an

exuberant celebration of fashion

with bright colours and shiny fabrics."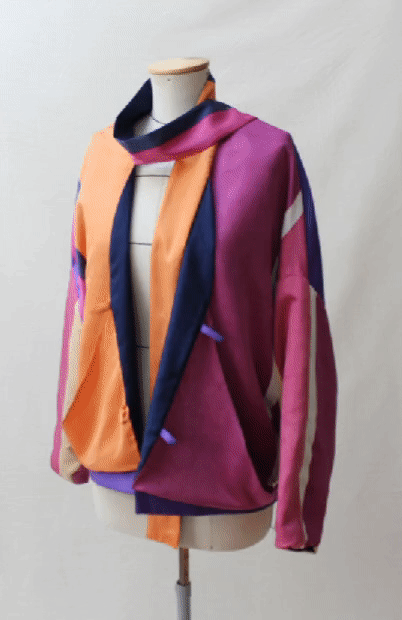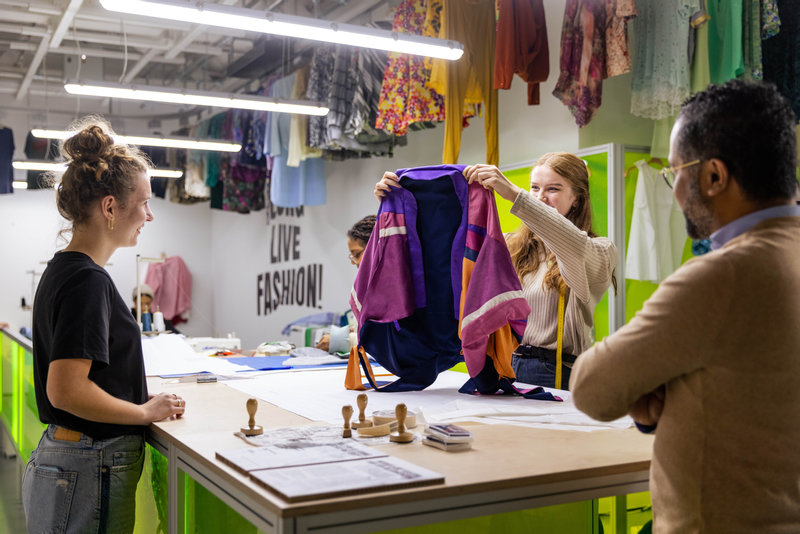 Press
https://textielmuseum.nl/en/tentoonstellingen/long-live-fashion-2/
https://fashionunited.nl/nieuws/cultuur/dit-zijn-de-winnaars-van-modeontwerpwedstrijd-long-live-fashion/2021061749985
https://www.museum.nl/nl/textielmuseum/pronkstuk/microfactory